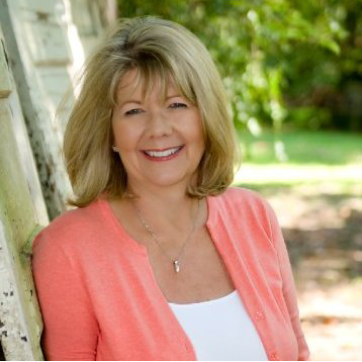 Barbara Hunter, BCC, PCC, Presence-Based® Coach
Managing Partner
Barbara Hunter
Apex, North Carolina
WHO IS BARBARA? 
Barbara is a certified executive coach and consultant for leaders who need to achieve significant personal and organizational results.
Her expertise, insights and engaging style help her clients gain wisdom and clarity, which result in:
Executives who lead more effectively
Teams that seek to communicate and collaborate, and
Organizations that are aligned with business strategy
Barbara has two decades of coaching and consulting experience in diverse industries, which provides a rich framework for her organizational insights and creative solutions. She brings a thoughtful approach to her work, carefully integrating both her coaching and consulting skills and abilities. When consulting, her focus is on "what you are doing" (i.e., goal setting, problem solving, taking action and achieving results). When coaching, her focus is on "who you are being" (i.e., how you are leading, aligning your values and tapping your gifts). As a client, you will become more consciously aware of how paying attention to – and balancing both – are critically important to your success.
When you combine Barbara's keen insights and engaging style with her in-depth skills, technical certifications and broad industry experience, the result is a uniquely-qualified executive coach and organizational consultant.
ADJUNCT FACULTY POSITIONS:
North Carolina State University's College of Management
Center for Creative Leadership (CCL), Greensboro, North Carolina
PRINCIPALS:
The power of presence – "There is no need to dwell on the past. Only in this present moment can we make choices to help create the future that is truly important to us."
Believe no one is "broken" — "People don't need to be fixed. We need to find what's important—to them and their organization—and align behaviors accordingly."
Trust the wisdom of the individual — "Trust the individual to be able to find their way, or the way that's right for him or her, even if it's not the way everyone else does it."
Trust the wisdom of the group — "Ultimately, the team has the knowledge needed to address the organization's problems. With the right structure and support, solutions will emerge."
Seek and encourage what needs to be said — "When people feel emotional or passionate, saying what they need to say gets complicated. Together, we can simplify it so they are heard and understood."
Strive for shared ownership — "To achieve organizational objectives, it's important to build a sense of shared ownership and working as a team, regardless of one's 'home' department."
Focus leads to clarity — "Behavioral patterns emerge, with individuals and teams. Once we see the patterns, we can decide what works and what needs to change."
EDUCATION/CERTIFICATIONS:
BA Psychology & Human Resource Development, North Carolina State University
Professional Certified Coach (PCC)
Certified Presence-Based® Coach
Certified Growth Edge Coach
Board Certified Coach (BCC)
Certified Coach with the Center for Creative Leadership (CCL)
Interaction Associates Method of Meeting Facilitation
ITIL Foundations
ITIL Transitions
ASSESSMENT TOOLS:
360 By Design
Benchmarks 360™
California Psychological Inventory 260™ (CPI)
Change Works®
Conflict Dynamics Profile
FIRO-B™
Hogan Assessments
Human Synergistics
Myers Briggs Type Indicator (MBTI®)
Retirement Success Profile
SKILLSCOPE®
Strength Deployment Inventory®
StrengthsFinder
Thomas-Kilmann Conflict Mode Instrument (TKI)
Team Management Systems